Image of me by Photographer Tal Gluck
The Leon Levy Expedition to Ashkelon


Logo for the Leon Levy Expedition to Ashkelon.
In 2016, I was lucky to participate as an archaeological dig volunteer for the Leon Levy Expedition to Ashkelon in Israel. It was the last year of this project that began in 1985.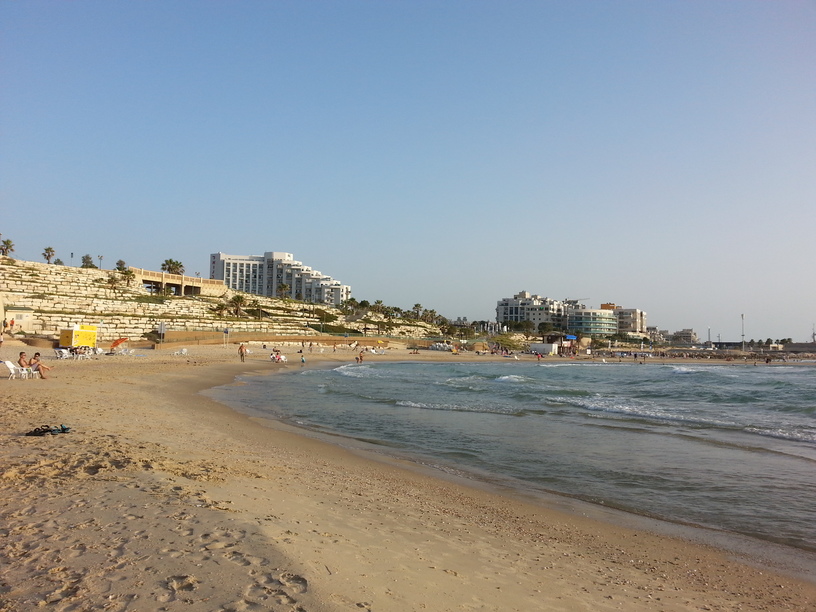 View of the Mediterranean beach in Ashkelon.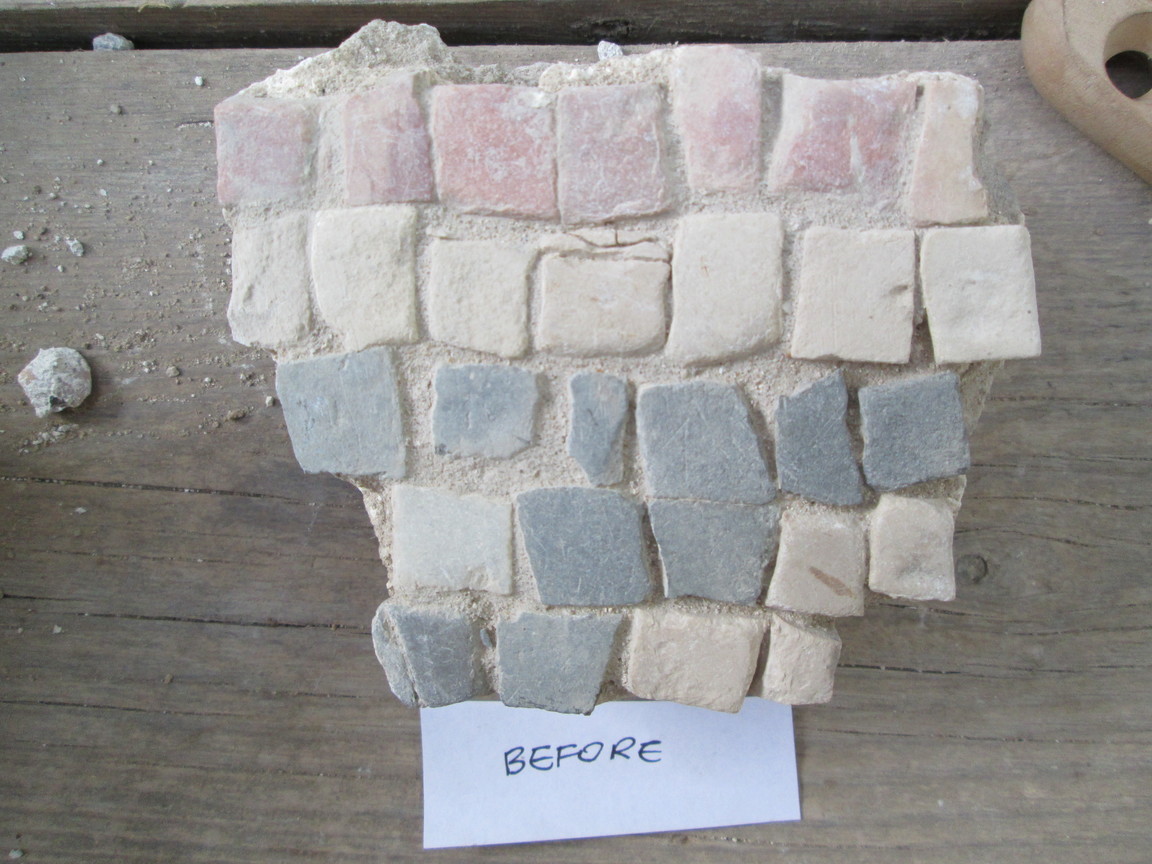 Superficial cleaning of mosaics. Before cleaning.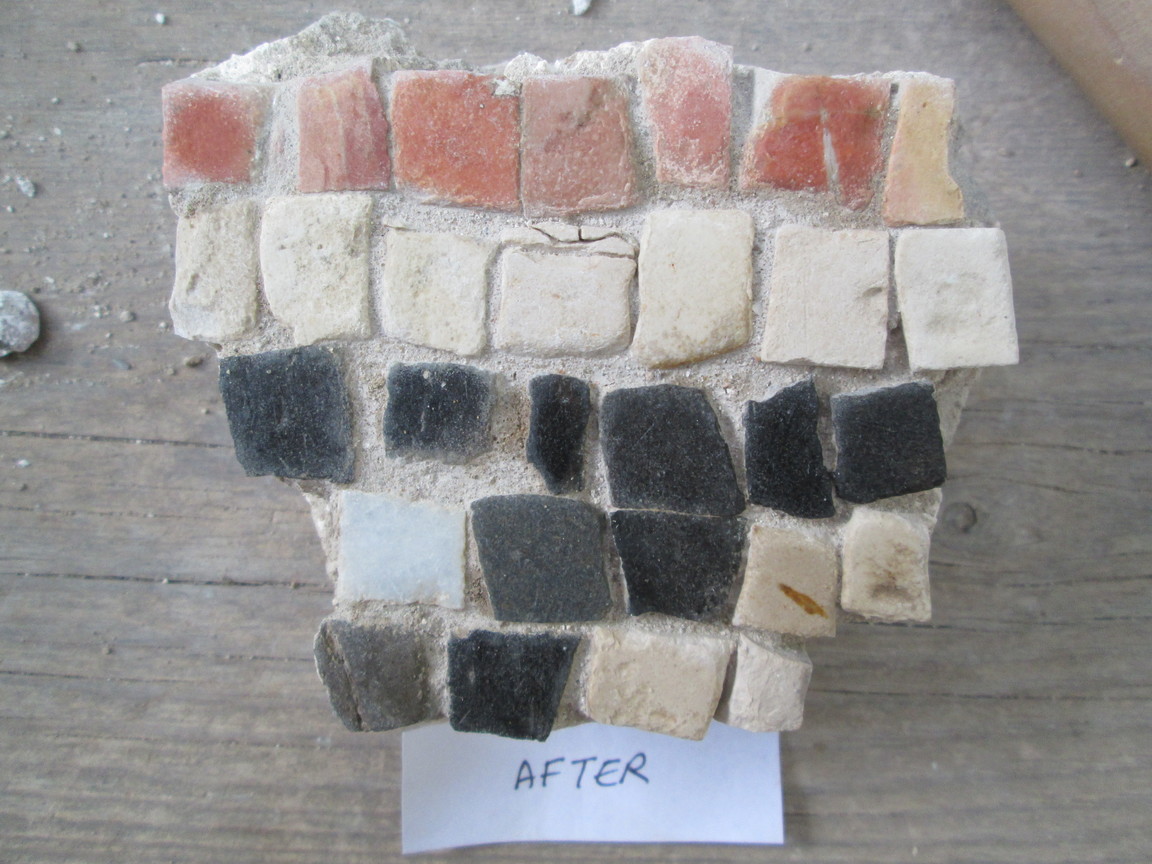 Superficial cleaning of mosaics. After cleaning.
The philistine cemetery at Ashkelon
Between 2013-2016, the project excavated an Iron Age IIA cemetery next to the old city of Ashkelon.
In total, more than 200 individuals were found buried in simple pits, constructed tombs and cremation jars. It was the first time that a typical philistine adult cemetery from the Iron Age had been excavated and has since become a basis for comparison for other sites.
In 2019, the results of the DNA tests on the individuals were finally published in this article, making a splash around the world as it revealed evidence of the possible origins of this cultural group.
If you would like more information about the excavations at Tel Ashkelon, here is the official website for the project, which includes a blog that was updated continuously until the project ended in 2016.
Tel Shimron Excavations

Logo for Tel Shimron Excavations.
When the excavations at Ashkelon were closed in 2016, the team led by a collaboration between Wheaton College (USA) and the University of Tel Aviv decided to move to the north of Israel to excavate a site known as Tel Shimron, about 20mins away from Nazareth.
Tel Shimron is a place of great importance mentioned in the Bible and other ancient sources (such as Egyptian texts). In spite of having been superficially surveyed, it had never before been excavated.
At Tel Shimron, I have been able to participate during the 2017 and 2019 digs. In 2017, we concentrated on desalinating ceramics using the White, Pool and Carrol method. I worked on a table in the field in our main working area.

Desalination process for small jar.

The same jar as above, reconstructed.

Broken bowl.

The same bowl as above, reconstructed.
In 2019, I was able to work in a space more appropriate for conservation work. That is, closed and air conditioned. Of course this was much more comfortable for me too! But the main point to be made is that it allowed work with a stereomicroscope for cleaning out coins and permitted the conservation grade adhesives to work in a more controlled environment. I also decided to change the desalination method to that one by J. Unruh.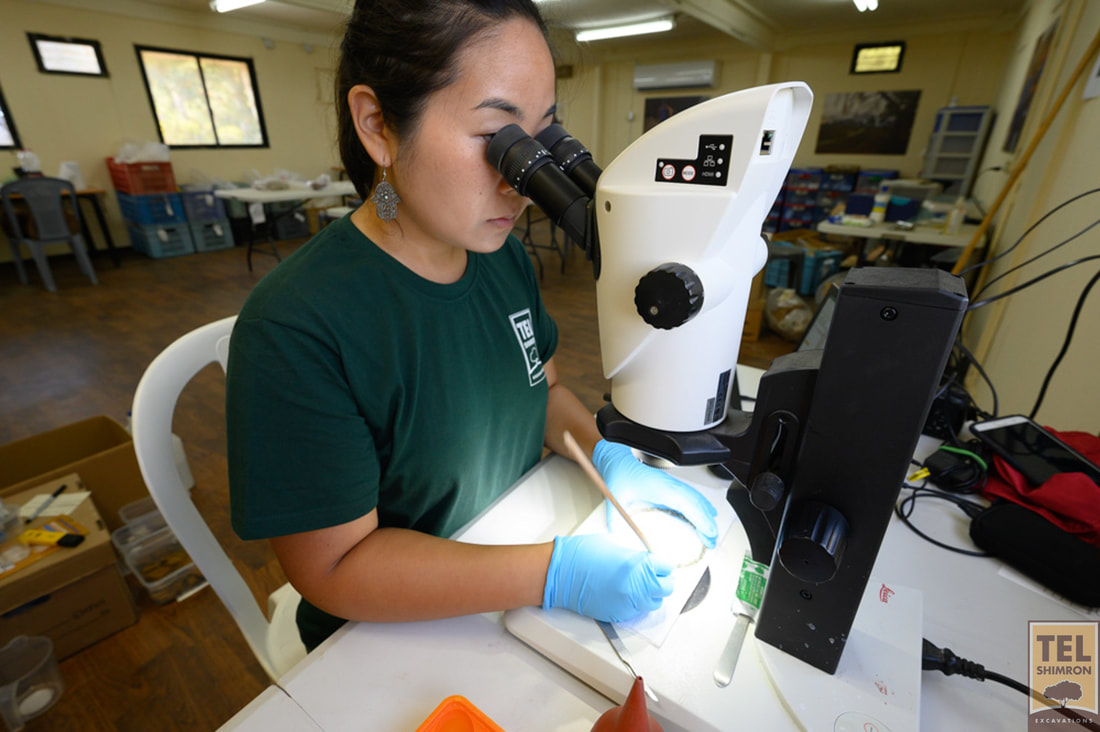 Photo credit: Melissa Aja for Tel Shimron Excavations.

Broken jar.

The same jar as above, reconstructed.
I have also been able to help during the first few days of the season by talking with local children who come to dig with us for a few days and look at all the different technologies we use (like LIDAR and photogrammetry). They also get to check out some of the objects we have excavated in the past. I can tell you they find me just as interesting as the objects as a Peruvian, Spanish-speaking Asian woman with a chopstick in her hair.
If you would like to join the dig...
So-called "dig" seasons for these archaeological projects take place during the june-august northern hemisphere summer holidays.
Except for the late COVID-related issues, Tel Shimron Excavations still happen almost every year during the northern summer season.
The digs are mostly full of undergrad volunteers taking credit courses and learning about archaeology in the Levant.
Days run from about 5 a.m. to 3 p.m. with hard work under the (very) hot sun. It's worth it. I don't only get to work on amazing material, but we also get to do some trips to different archaeological sites and cities.
If you would like to know more about joining the excavation, here is the link to their main website.
If you'd like to ask me direct questions about the project and going on the dig, you can message me on Twitter, and I'll be happy to answer all your questions as best I can.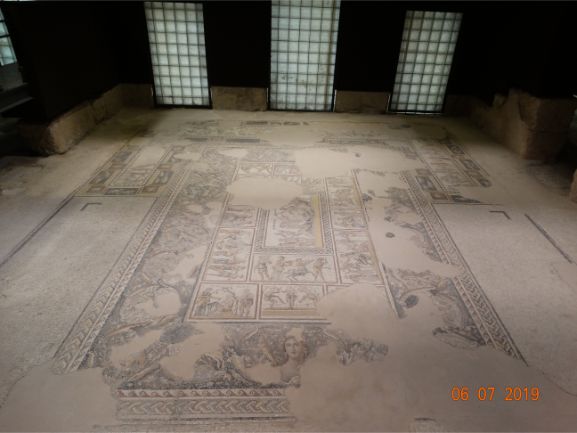 The famous mosaics at Zippori.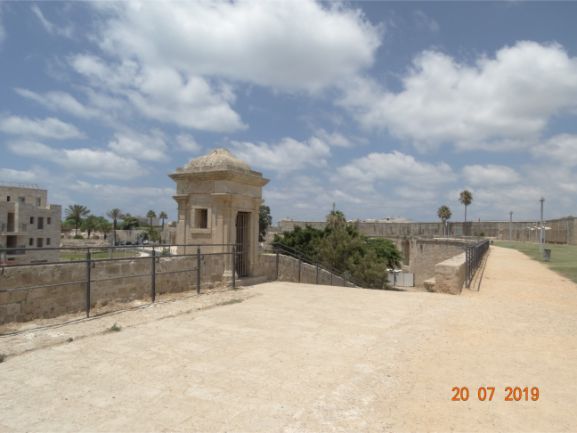 The medieval, crusader city of Akko.